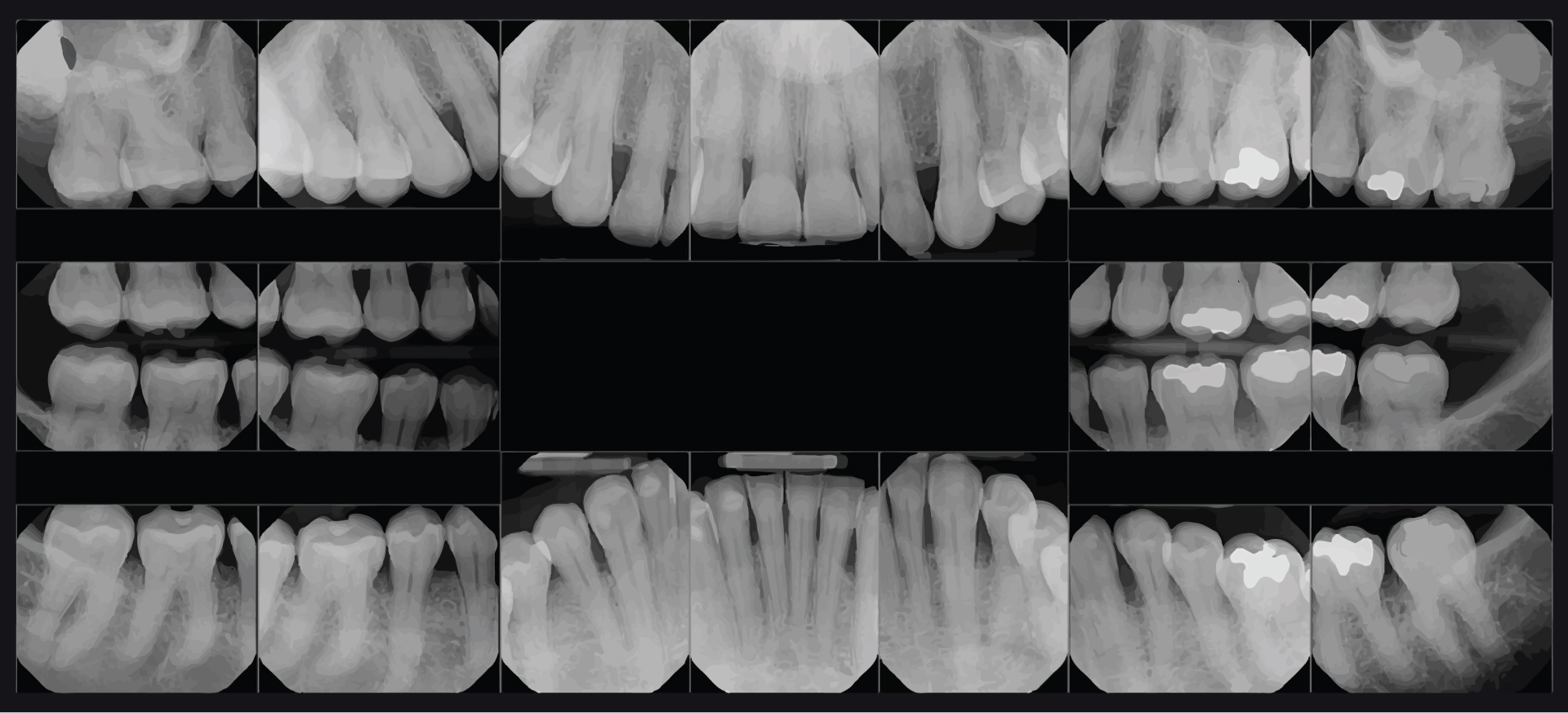 Advanced Diagnostics
Digital X-rays are an advanced imaging technology. In the past, dentists used film X-rays to capture images of your teeth. These images took much longer to capture and required the use of toxic chemicals to develop the images. Digital radiography uses a digital sensor to quickly capture images of your teeth, instantly transferring them to monitors in the treatment room to provide our dentist with highly detailed images so that we can give you an efficient and accurate diagnosis and treatment. Digital X-rays also produce up to 90% less radiation than film radiography does, making them very safe for use.
Why Digital X-Rays?
You may be old enough to remember how uncomfortable dental X-rays used to be. At our office, we have said goodbye to traditional X-ray techniques! Our dentist and team use digital X-rays to examine your teeth and supporting structures, diagnose problems and plan your treatments. We have chosen to use digital X-rays to make your experience with us as safe as possible and protect your personal information and the environment. To learn more about digital X-rays in Chicago, Illinois, and schedule your appointment with Dr. Gloria Chen, call Chicago Holistic Dentistry today at 312-280-2299 or text us at 312-890-6968.
We use digital X-rays during your regular exams, but they also help us to plan a variety of procedures. They can help address issues with the movement of your jaw and the position of your airway. We may use this technology to diagnose problems such as:
Decay between the teeth
Developmental abnormalities
Improper or unusual tooth root positioning
Cysts, abscesses and tumors
Fractures in teeth and fillings
Infection
Bone loss
Dr. Chen may utilize digital X-rays as part of your craniosacral therapy, which may greatly improve your overall quality of life. Give us a call today to find out more about digital X-rays and make your appointment. We look forward to helping you care for your smile!
Let's Get Started
Have a Question?