Why Intraoral Cameras?
Intraoral cameras are small, pen-shaped devices. They are easily maneuverable, allowing our dentist to view all areas of your mouth without difficulty, including areas that otherwise cannot be seen. Our dentist and team use this camera to take high-quality color photos of your teeth and gums and evaluate your overall oral health. The images captured by the intraoral camera are also a helpful educational tool. The pictures are captured and instantly transmitted to a nearby monitor where both you and our dentist can view them. These images can help you be fully informed about your oral health and treatment options.
We know that a positive dental experience is made up of a number of things. By using intraoral cameras, your visit will be more relaxing, calm and, above all, easier! Intraoral cameras are very beneficial for a number of reasons:
They are noninvasive.
They allow you to see everything that Dr. Chen sees.
They can access hard-to-reach areas of your smile.
They can locate potential problems when they are easier to treat.
They can improve the accuracy of a diagnosis and help in creating a treatment plan.
The images can be used as part of your insurance claim.
Intraoral cameras have changed the way we examine smiles, and we would love to put ours to work for you. We invite you to call our office today to learn more about the benefits and uses of intraoral cameras and schedule an appointment with our dentist.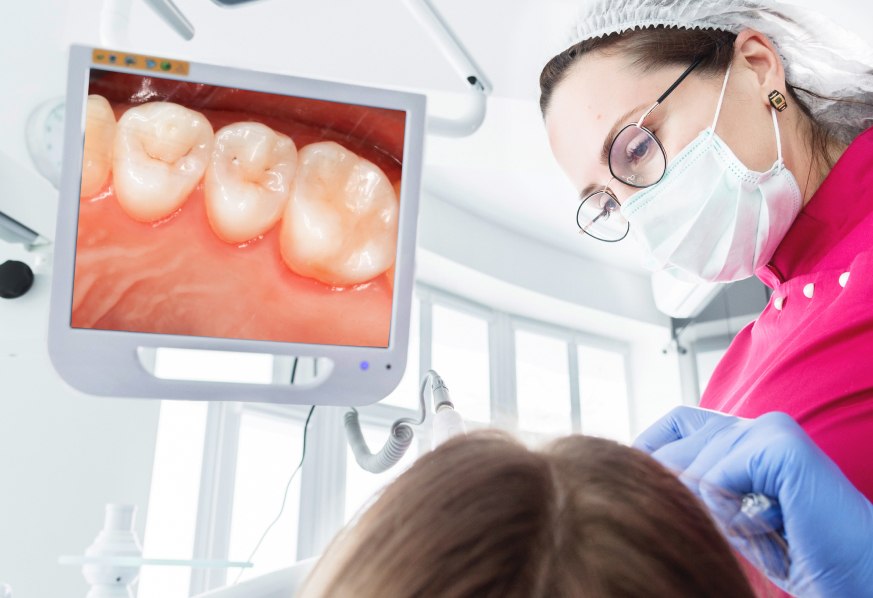 Let's Get Started
Have a Question?